Christian Education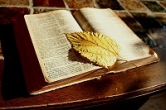 Philosophy of Christian Education:
Intentional Ordered Learning Process

Ephesians 4:11-16 says, "11 And he gave the apostles, the prophets, the evangelists, the shepherds and teachers, 12 to equip the saints for the work of ministry, for building up the body of Christ, 13 until we all attain to the unity of the faith and of the knowledge of the Son of God, to mature manhood, to the measure of the stature of the fullness of Christ, 14 so that we may no longer be children, tossed to and fro by the waves and carried about by every wind of doctrine, by human cunning, by craftiness in deceitful schemes. 15 Rather, speaking the truth in love, we are to grow up in every way into him who is the head, into Christ, 16 from whom the whole body, joined and held together by every joint with which it is equipped, when each part is working properly, makes the body grow so that it builds itself up in love."
This passage represents the philosophy of ministry we desire to have at Hope Church. To help clarify it, First Elder Dean Shaw has put together an illustration that shows just how all the pieces fit together in the shape of a building (let's say it's a house).

First, at the base of this structure is the foundation. We've heard it preached and have had it taught over and over that it is of vital importance that our foundation be solid, tried, and true. So, naturally if we are building this house of faith and we want it to last for many generations to come, it must be founded on the Word of God.

Next we have the subflooring space. These are tools and resources that will help aid us in being life-long learners and doer's of God's Word. We believe these elements are crucial to the development of a believer and of this church. The 1st Principles of the faith, understanding the metanarrative of Scripture through Biblical Theology, Understanding the doctrines of the Bible through Systematic Theology, the development of Lifework and Ministry, and being people who are abundant in Good Deeds. Remember Sound Doctrine/Right Thinking leads to Sound Living, Right Conduct. That's what we are after, developing people who can think critically about the Bible and act accordingly.

The three main pillars of this philosophy are:
First, we believe it is to become an established local church.

Secondly, we must be ready to answer the questions of the world and more specifically the question of why we can be so hopeful in a time where the world seems to be so chaotic and in decline.

Thirdly, we must be responsible to the mission of Christ. Christ's plan for the age we are in, is centered around His church.