Announcements
Evangelical Free's FaithLift 2018
Date:
April 14, 2018
Place:
Hope Church,
259 Kemble Street, Lenox, MA
Speakers:
Friends of the Heart: Kim Messinger, Janine Boyer & Shirley Brosius
Theme:
What Every Girl Needs: Refuge,
Redemption, Restoration and a Few Good
Recipes"
This is based on the book of Ruth. Skits feature recipes and fun demonstrations related to food. Talks focus on "Refuge" – Finding security in God in the midst of life's stresses; "Redemption" – Our need for a Savior and God's way of redeeming life's difficult situations; and "Restoration" – How we may experience the abundant Christian life even after being knocked down by life's circumstances. For this retreat Shirley offers a dramatic presentation of the book of Ruth from memory.
Please register on-line at
http://pittsfieldefc.org/faithlift.html
(This is not a Hope Church program so you must register on the web site listed above.)
Senior Adult Fellowship Trip to Ioka Farm -

March 17
~ Meeting there around
8 AM
Sign-up sheet is posted on the bulletin board.
If you need transportation, please signup on the sheet or let Marcia Zikan know and she will make arrangements for you.
Call
414-464-6801
or email
mzikan@hopechurchlenox.com
. (Marcia will be in WI until the 14
th
but will have her phone and computer with her.)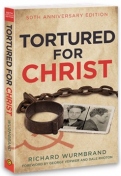 Tortured for Christ the Movie -
will be in theaters across the country on
March 5th, 2018
including the Spectrum 8 Theaters,
290 Delaware Ave., Albany, NY
. The Voice of the Martyrs presents the inspiring new movie Tortured for Christ, a cinematic retelling of the testimony of VOM founder Pastor Richard Wurmbrand as written in his international bestseller Tortured for Christ. This movie was produced to honor the 50th anniversary of the book's 1967 release. Filmed entirely in Romania, including in the very prison where Pastor Wurmbrand endured torture and solitary confinement, this powerful film uniquely presents the story with live action rather than interviews. The dialogue is presented in English, Romanian and Russian (with English subtitles) to hold to the authenticity of this true story. (The movie has not been rated, but it probably isn't for young children.) More information, trailers, and tickets are available on their web site
www.torturedforchrist.com
.
Updates from Sue Choquette:
There are updates from Sue from Kenya on the Hope Church facebook page if you want to follow her mission trip.
Girls' Day/Night Out –
March 15, 6:30 p.m.

, Hope Church. A get together to foster godly women's relationships, for a time of fun, encouragement and spiritual refreshment. This is the first of many gatherings, always scheduled on the 15th. Sign-up sheet posted on the bulletin board at the back of the sanctuary. For more information contact Kelsey Shaw 413-464-1810 or mrskelseyshaw@gmail.com.
Next Executive Board Meeting - is scheduled for

April 5 at 7:00 PM
Sunday School – 9:30 AM, all ages.

Pre-school - 6th grade plus a Nursery for 2 & under.
Children's Department Staff:
Nursery: Suzanne & Deb Ross, Dorinda Shaw.
Pre-School - K: Isabel Greene
Grades 1-3; Eris Kennedy
Grades 4-6: Mark Petell

Adult Classes (Includes Jr. & Sr.):
Systematic Theology - Pastor Doug Foss
Scripture Memorization - Dean Shaw & Roy Andersen
Family Driven Faith - Toby Casey
First Principles Series1 - Eric LaRoche
Sunday School Cancelation Policy: A decision will be made by 7:00 PM on Saturday evening and an email will go out from the office as well as an announcement put on the church Facebook page when Sunday School is going to be canceled during the winter months. If you do not have email or Facebook you may contact your teacher by phone. It is our policy not to cancel Sunday morning worship service and everyone should make their own decision about coming. On the rare occasion it is canceled, you will be contacted by your Elder and by email.
Weekly Programs
M

onday
~*HERO Builders (boys and their dads) - 6:30 PM. Leader & contact: Andrew Shaw

~*JOY Girls (girls and their moms) - 6:30 PM. Leader & contact: Jackie Boehm

~*Youth Fellowship - meets every other Monday at 7:00 PM. Leaders Ben & Jackie Boehm.
* Groups meet every other week on alternating weeks.

Tuesday
~ Choir Rehearsals – 7:00 PM
Weekly Bible Studies
Monday
~Ladies Bible Study, Discerning the Voice of God by Priscilla Shirer. 7:00-830pm, fellowship at 6:30pm with new format this fall. Meeting on the BICS porch. Leader: Deb Rodgers. All ladies welcome!

Tuesday
~Lenox. "Early Birds". Topic: Rightly Handling the Word of God. Place: Hope Church. Time: 7:00-8:00 AM. Leader: Pres. Steve Brown.

~East Lee. Topic: Book of Colossians. Open to all. Place: Jim & Jamie Ramondetta's, 205 Chestnut Street, Lee. Time: 7:00 PM. Leader: Pastor Doug Foss. Contact: Jamie Ramondetta

Wednesday
~ East Chatham, NY. Topic: The Doctrines of Grace in John by Dr. Steve Lawson. Open to all. Place: Haakonsen's,153 Barnegat Road, East Chatham, NY. Time: 7:00 PM. Leader: Pastor Doug Foss.
For more information on any of the programs or Bible Studies contact the church office at 413-37-2212 or email: info@hopechurchlenox.com
CD's of Morning Worship
- are available for $3.00. Request forms can be found in the pew rack or guest register and may be left in the folder holder outside the computer room. You may also listen to the
sermons on the web at
www.hopechurchlenox.com
.